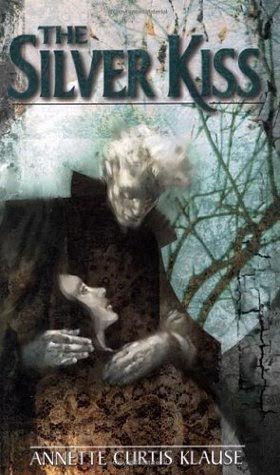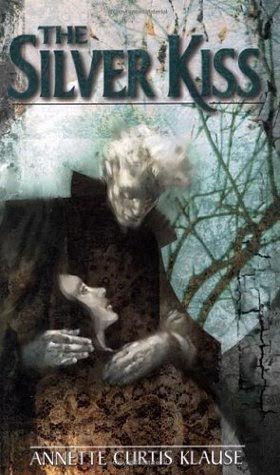 One of my favorite fantasy creatures as a teenager was vampires—they were cool, had nice clothes, did whatever they wanted, and stayed up as late as they wanted. Okay, so they could only really stay up at night—I was young and silly, and easily pleased, staying up at night was one of the best super powers a character could have in my opinion. In any case, this love of vampires meant I collected a lot of books about vampires. Anne Rice, Bram Stoker, Laurell K. Hamilton, Hideyuki Kikuchi… there wasn't actually a lot, was there? At least compared to now, where vampires are all over the place. Man, was I born in the wrong decade.
Anyway! One particular vampire book really caught me for a few years, because it was so different from all the other vampire books of the time. If you know any of the above authors, you'll know their stories are all about adults and vampires. There just wasn't a lot of teen fiction involving vampires back then—except for one. Silver Kiss by A. C. Klause. Now this book was intense! Not only was it about a teenager and vampire, it was also a romance! And a tragedy… Yeah. Back then, I'm pretty sure adults were trying to convince all the youngsters that vampires were too dangerous for anyone but an adult, because almost every teen-vampire book I found basically replayed the end of Romeo and Juliet. Silver Kiss wasn't any different, but something about the heartfelt emotion of the characters made the bittersweet ending more bearable.
The book starts out with Zoe, our protagonist. She is a young teen whose mother is dying in the hospital, leaving her father with no time for her since he's always by his wife's side. Her best friend doesn't have any time for her either, because she has no idea how to deal with death and is more concerned about her family moving to another state. Zoe can't even visit her mother because the doctors say she "exhausts" her mother too much. She's alone. So, she stops sleeping, forgets to eat most of the time, and wanders around the park at night when the house gets too quiet to bare. It is on these walks in the dark that she encounters Simon.
Simon, as you may have guessed, is a centuries old vampire. He spends his nights eating rats, and stalking another vampire, who both turned him and murdered his mother many years ago. By day, he rests in a large suitcase filled with the dirt of his birthplace, hidden in an abandoned building. Simon finds himself curious about the girl who walks around the park in the middle of the night, and soon discovers she is as alone as he is. The ever closer approach of her own mother's death becomes another similarity he feels between them.
As they meet more often, Zoe and Simon find a kindred spirit in each other, as well as a willing listener to their pain. They give each other solace and understanding as they learn from each other how to face the loss of death in their lives. For Zoe, she learns how to mourn with Simon, when everyone else leaves her alone. For Simon, he learns to accept the demise of his family, and himself, comforted by the fact that Zoe will not leave him alone. They grow close because of their similar pain, but discover that staying by each others side, they can sooth that pain enough that life is still worth living.
I'm not ashamed to admit that this book made me cry the first time I read it, and maybe I teared up when I read it again to refresh my memory. It's a dark love story, and the only happy ending is in the characters' own belief that life is precious, death isn't the end, and the knowledge that even when people leave you, you aren't alone. It's a pretty heavy message for a teen vampire book to give, but it does so beautifully and it certainly reached me. I know there's tons of vampire books to check out now, but I definitely recommend The Silver Kiss as a must read for any vampire fan!